Innovation Meeting for agchem adjuvant and formulation specialists.
Please mark 7 March 2018 in your agenda for the first European Agrochemical Adjuvants Innovation Meeting (EAA-Innovations 2018).
Organiser(s) and scope
EAA-Innovations 2018 is the follow-up on the two successful Future of Adjuvants symposia, organised by SURfaPLUS in Amsterdam (2011 and 2015). EAA-Innovations is organised by SURfaPLUS. The meeting is primarily focused on new developments/trends in technology and science.
Venue
The one day EAA-Innovations 2018 meeting will be held on March 7, 2018, in LantarenVenster in Europe's largest port city Rotterdam (The Netherlands). For logistic reasons we moved the meeting from the original venue Frankfurt to Rotterdam.
Hotel and business rooms
Hotel NHOW Rotterdam and Hotel New York, both at a walking distance from the venue, are recommended for booking hotel and/or business rooms.
Programme
Innovations plenary session: on 7 March several experts will update you with regard to innovations in formulations and adjuvants. See below the presenters.
Mini market adjuvant innovations and related services: the venue's foyer is the place for the breaks, lunch and reception and will also host a mini-market. Sponsors, contributors and the academia are invited to present their message via a banner, poster and brochures. For academia this is a free service. See the mini-market page for registering yourself.
Reception at the conference venue
Dinner at the nearby famous Hotel New York

Presenters

Chairman: Han Rieffe, CRODA

Presenters so far with tentative titles:
Dr. Ronald Vermeer, keynote speaker
Bayer CropScience, Formulation technology Environmental Science
Trends in formulations and the need for adjuvants
Dr. Christian Popp, Syngenta, Formulation Team Leader
Innovations in formulations
Dr. Turgut Battal, AKZONOBEL, senior section manager, Agro Applications, EMEIA
Adjuvants for foliar nutrition
Dr. Michael Houbraken, Ghent University, Belgium
Effects of adjuvants and formulations on the volatilisation of pesticides

Dr. Ulrike Malang, BASF, Formulation Development Biologicals
Formulation development microbe based crop protection products

Prof.Dr. Daniel Bonn, Institute of Physics, University of Amsterdam / GreenA
Sprays and spray drift control

Dr. Hans de Ruiter, SURfaPLUS
The effects of adjuvants on drop deposit characteristics
Dr. David Cameron: Promotion of next ISAA symposium in the Bordeaux Area

Registration for the meeting
Registration is open.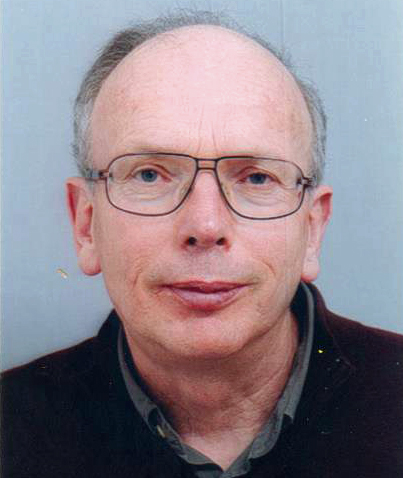 We look forward to an inspiring meeting,
Hans de Ruiter, SURfaPLUS